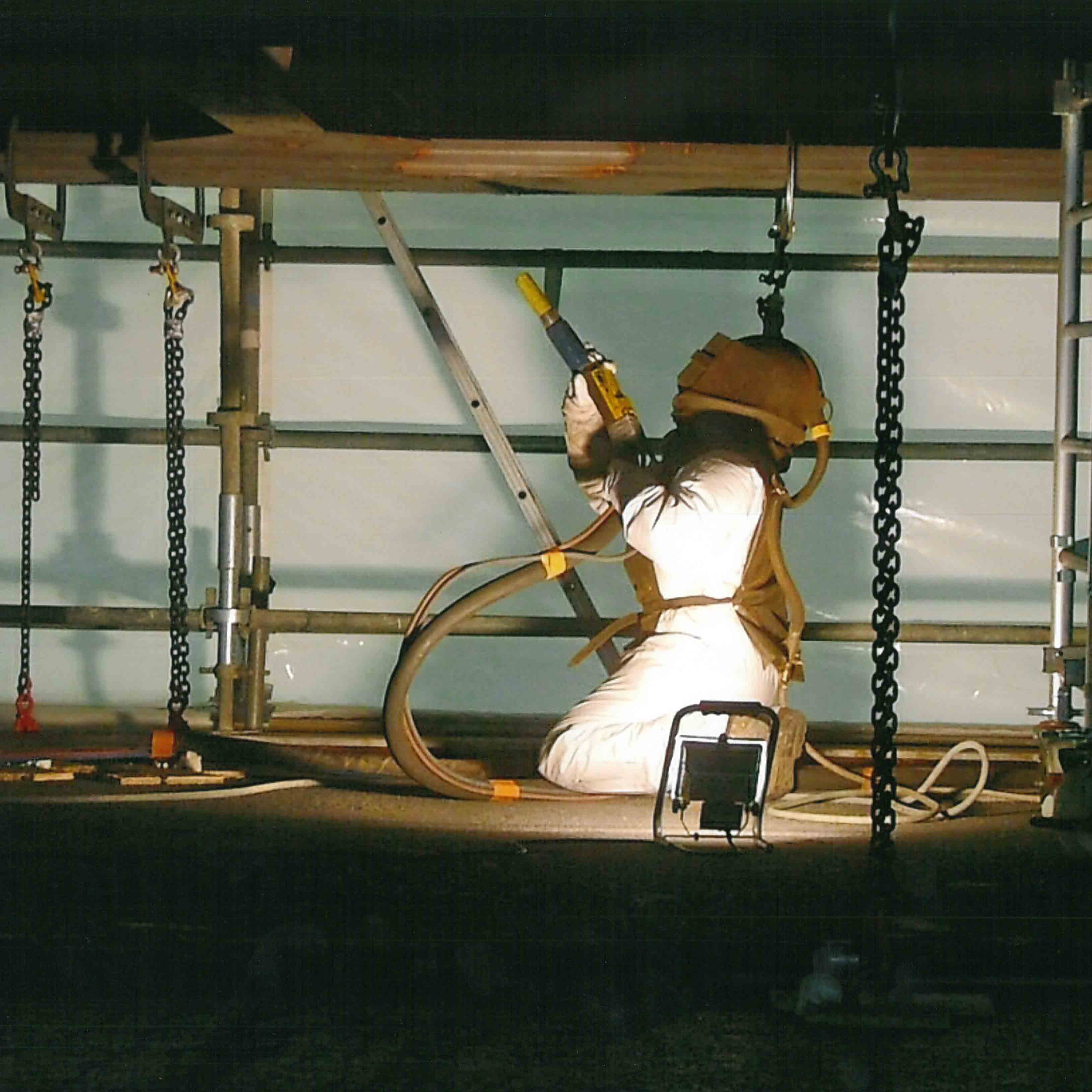 One of our core competence
is to prescribe and implement the appropriate
surface preparation
techniques. This depends on several parameters such as:
Type of substrate to be treated, to avoid structural damage
Context and constraints in terms of dust, pollution, noise, health risk, co-activity constraints, waste impact
Surface finish (cleanness and roughness) corresponding to the protective system to be applied
Climatic conditions during the maintenance project and in subsequent operations for the asset or facility
Masci Group constantly strives to adapt and master new techniques such as:
Abrasive blasting: sandblasting, shot blasting, hydrogenation
High and ultra-high pressure water jetting – 3000 bar
Innovating blasting combining vapor cleaning and sandblasting
Coating removal by electromagnetic induction
Micro-billing
Sponge-Jet blasting
Laser blasting
Chemical stripping
Dry-ice blasting
We work with the
world's leading suppliers
to adapt their machinery and processes to our own requirements in terms of performance, quality, safety, hygiene and environmental impact. We are
constantly training our staff
to make them more
efficient and effective
in implementing the techniques.
We have developed mobile and modular equipment addressing specific project conditions: nuclear sites, petrochemical sites, civil works, heights or offshore operations, public facilities, transport equipment, etc. They help reduce the preparation and downtime of operational assets.