Nuclear and renewable energies
The energy market is the group's first business. We operate historically in the fields of electricity generation and distribution, from the nuclear, hydraulic and thermal sectors. Our future will include a growing share of renewable energy services, particularly hydro and wind.
Given the very high level of nuclear requirements, we have specialized highly qualified and duly certified teams to work on all nuclear sites, whether in controlled areas or not.
We implement the most rigorous procedures for site preparation, intervention and project disbanding. We exploit feedback after each project, to continuously progress in Quality, Safety, Security and Radiation Protection. We strictly respect our clients' references and procedures, in particular EDF UTO CAS1.
Our teams intervene both during plant outages and in operation, on new projects, maintenance and life extension activities.
Our approvals and work comprise:
Anti-corrosion coatings
Concrete coatings
Concrete impermeability – Lining
Retention of pollutants
Resins and marking of floors
Project work OEII / MEII
Civil works
Renovation of condensers, exchangers and tube sheets
Treatment of asbestos
Lead treatment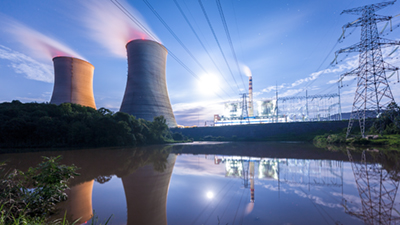 We rely on the Masci Training School to train, empower and develop our operators and site supervisors, thus always satisfying the current and future skills required by our customers.