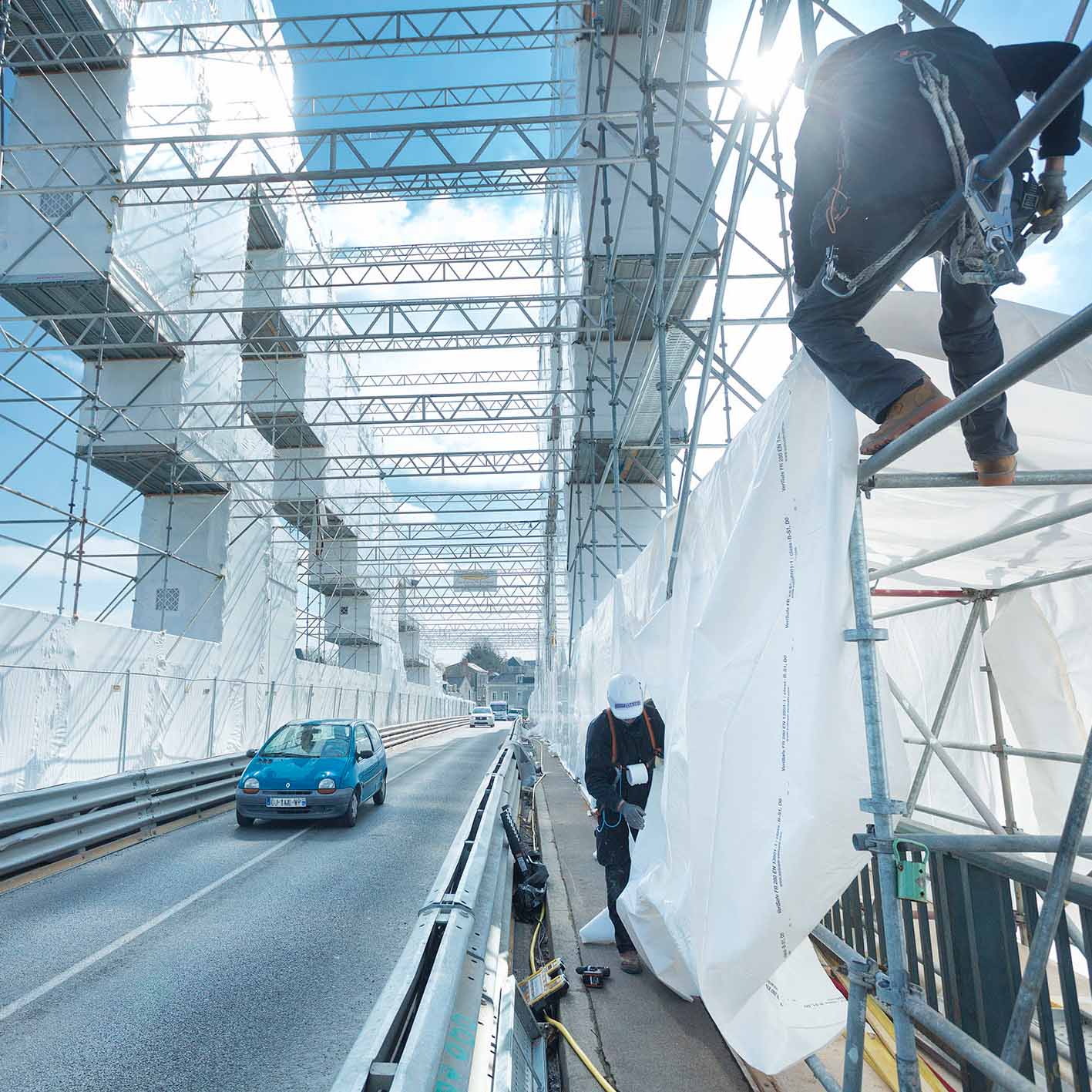 We specify and supervise the roll-out of access and containment which enable work in the optimal conditions for safety, environment, noise and waste reduction.
We define the most appropriate access tailored to client site configuration: scaffolding, nacelle, rope, flying nacelle, mobile scaffolding, or even airborne.
Originally specified for the treatment of asbestos or leaded surfaces, our containments can also be used to ensure that projects satisfy specific conditions, such as maintaining negative pressure or air renewal independently of climatic conditions: temperature, hygrometry or suitable for our processes.